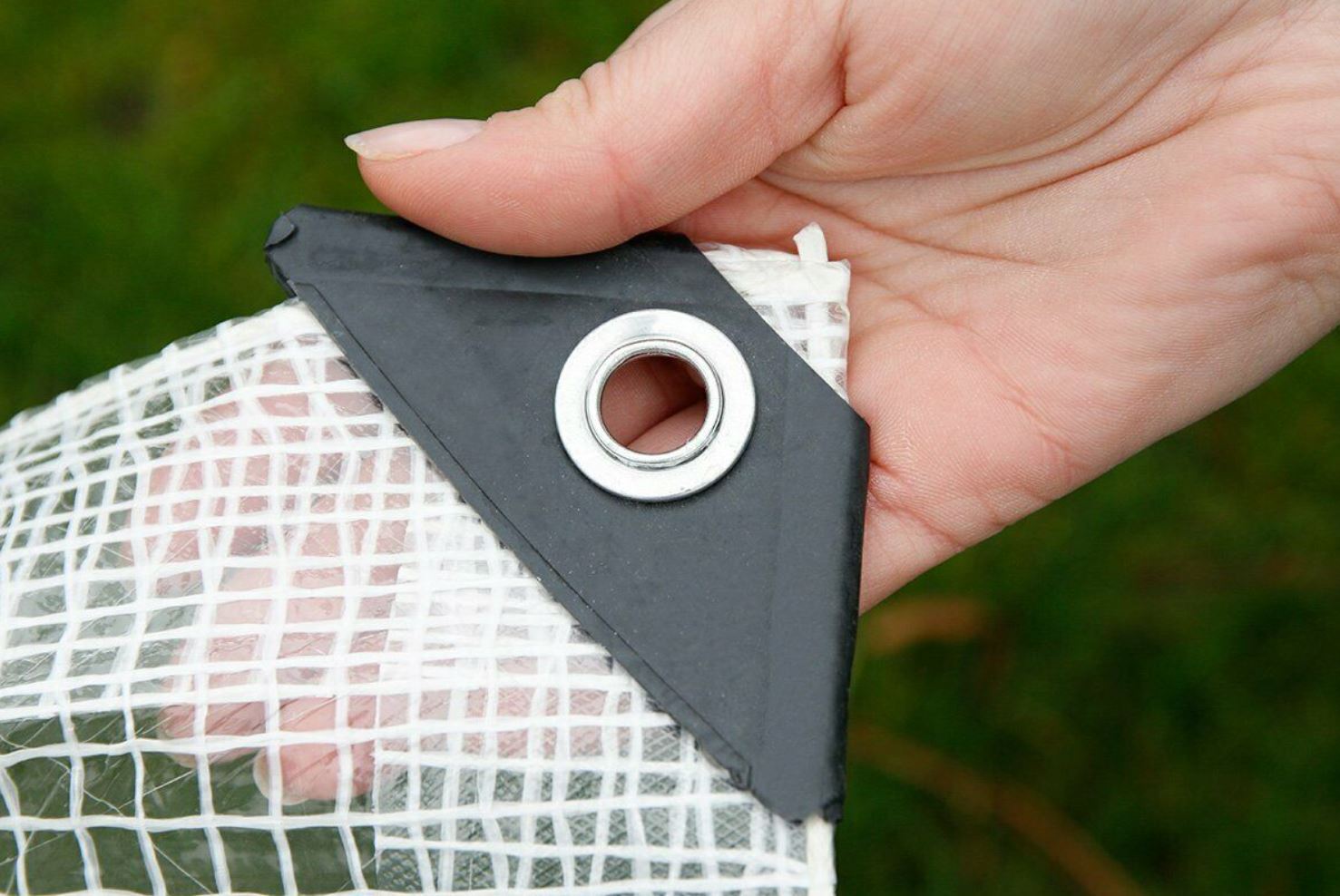 Clear tarpaulin cover sheet Transparent Waterproof Ground Camping Multipurpose
TRANSPARENT Clear
350G THICK UV+++ FILTER
⭐
▶️ Weight: 350g/m2
▶️ Color: Transparent
▶️ Mounting eyes every 100 cm
▶️ Mesh diameter: 12 mm
▶️ Material: polyethylene
▶️ UV filter: yes
▶️ Reinforcements on the corners
▶️Dimension tolerance 5%
▶️Additional features: Protection UV +++ frost resistant filter
⭐
Advantages of the tarpaulin
⭐
1️⃣mould resistant
2️⃣frost resistant
3️⃣waterproof
4️⃣resistant to UV rays
5️⃣easily washable
6️⃣Resistant to difficult weather conditions
✅ The tarpaulin also perfectly protects items from moisture and wind.
Tarpaulin 350g UV+++ TRANSPARENT REINFORCED EAN (GTIN) ⭐
HIGHEST QUALITY PRODUCT
⭐
✅ The tarpaulin is made of polyethylene, which is environmentally friendly, which means that it will find its use in both construction and agriculture. The tarpaulin has a grammage of 350g/m2, which protects against tearing. The edges of the tarpaulin are additionally reinforced and thick plastic inserts are placed on its corners, which additionally stabilize the corners, making it durable and tear-resistant. .
The tarpaulin is light and very easy to assemble.
Tarpaulin 350g UV+++ TRANSPARENT REINFORCED
Use of the tarpaulin
✅ protective cover, e.g. for a car, motorcycle, boat, trailer or agricultural, gardening and orchard machinery
✅ protection of building materials
✅ covering firewood and coal
✅ covering garden furniture, gazebos, and swimming pools during the summer season
✅ can be used as a partition wall in the garage or in the car workshop
✅ protection of roofs during renovation, as well as items on the plot.