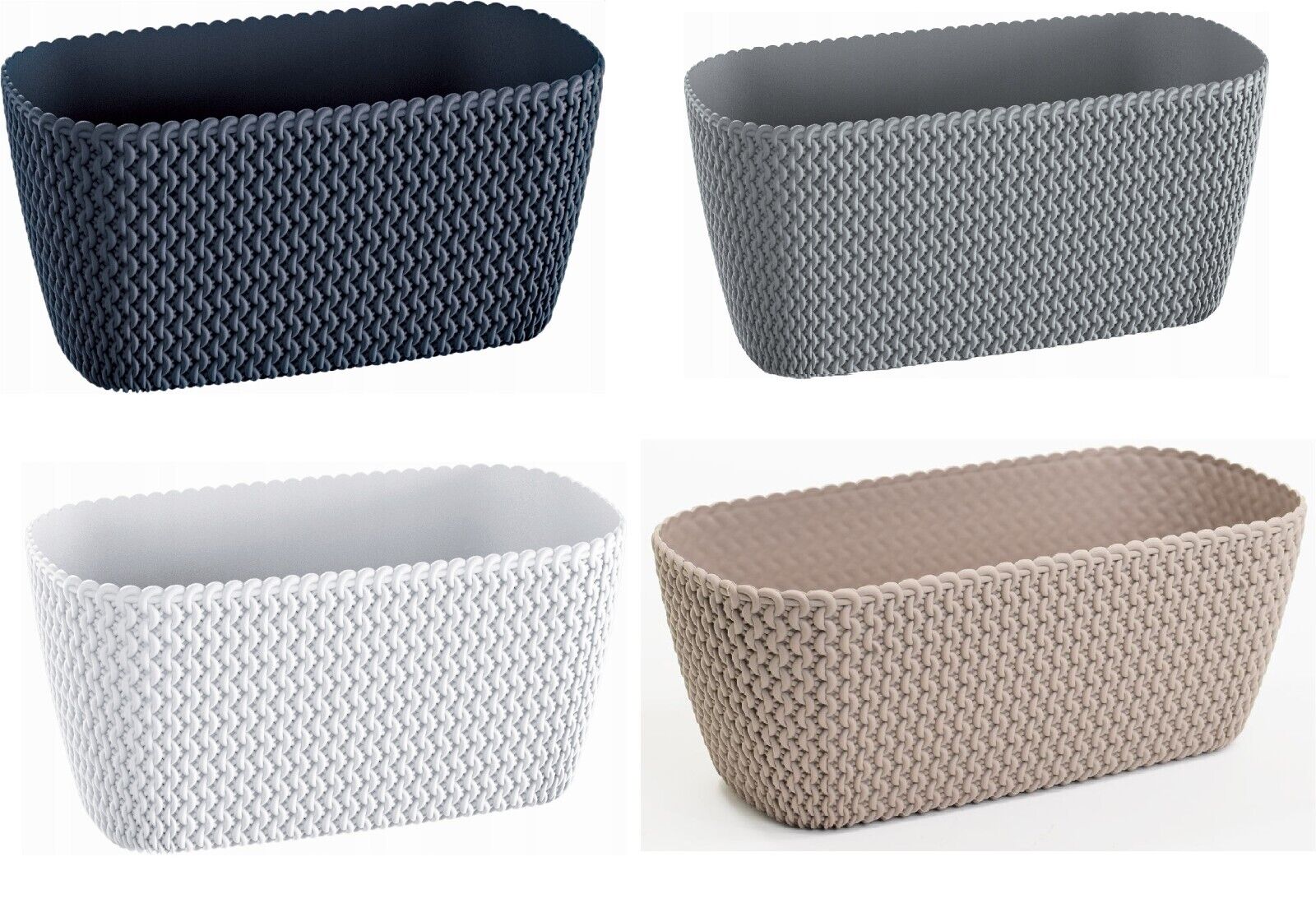 Rectangle Planter Indoor Outdoor Patio Splofy Plant Pot Case 40cm 7.4 Litre
The Splofy Case cream pot is a great choice for larger arrangements of greenery at home, on the balcony or terrace. It is made of plastic that is water resistant. It does not discolor under the influence of sunlight – you can enjoy the creamy color all the time! The pot has an oblong shape.
Features and benefits
If you are looking for an interesting way to plant balcony plants or display this year's herbs, the Splofy Case pot will come to your aid. The cream color is very durable, because the product does not discolor. This is due to the plastic from which it was made. In addition, the pot is resistant to the damaging effects of water and agents used in home plant cultivation. The outer walls are decorated with an interesting pattern imitating a knitting weave made with thick yarn. The Splofy Case flower pot 39.7 cm cream is an ideal product for use on a balcony or terrace. Due to the size and elongated shape, it will successfully replace classic, not very aesthetic flower boxes. Check also what other sizes and colors are available in the Splofy Case series.
Attractive decorative motif
A faithful imitation of a knitting weave made of thick yarn
Product diameter 397mm
Product height 145mm
Splofy series
Capacity (L) 7.4L
Weight (kg) 0.44kg