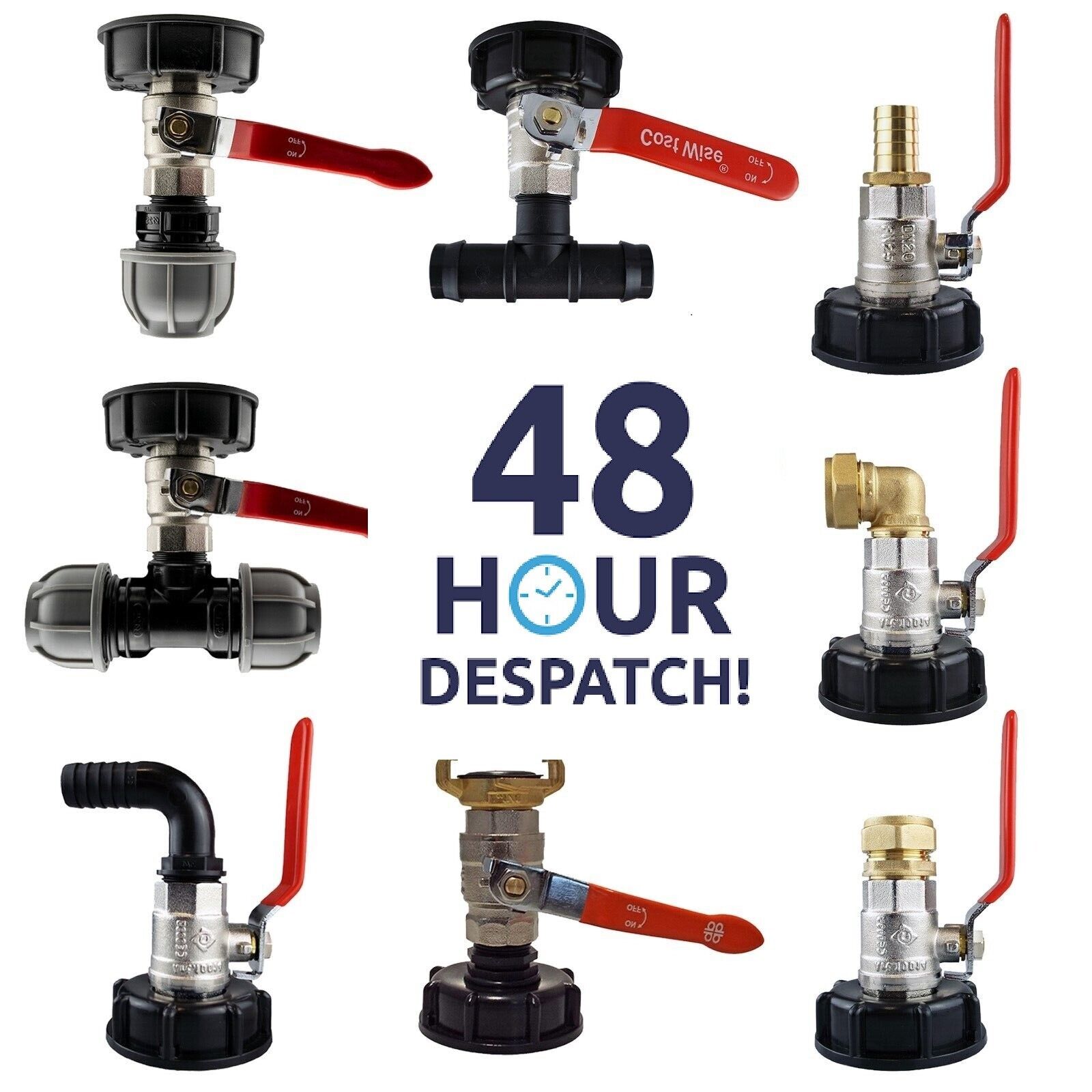 IBC S60X6 THREADED ADAPTOR CONNECTOR CAP FULL + FLOW VALVE + VARIOUS OUTLETS
This listing consists of:
3/4″ BSP cap to fit a S60x6 thread outlet on a water container/tank
Range of full flow tap outlet fittings available.
This kit comes with a S60x6 coarse threaded cap, and a male/female BSP threaded nickel-plated brass full-flow valve.
Using the drop down menu, please select the outlet you require. For example, if you select '25mm MDPE elbow', you will receive: 1x coarse thread cap, 1x 3/4″ BSP full flow valve, 1x 25mm MDPE elbow.