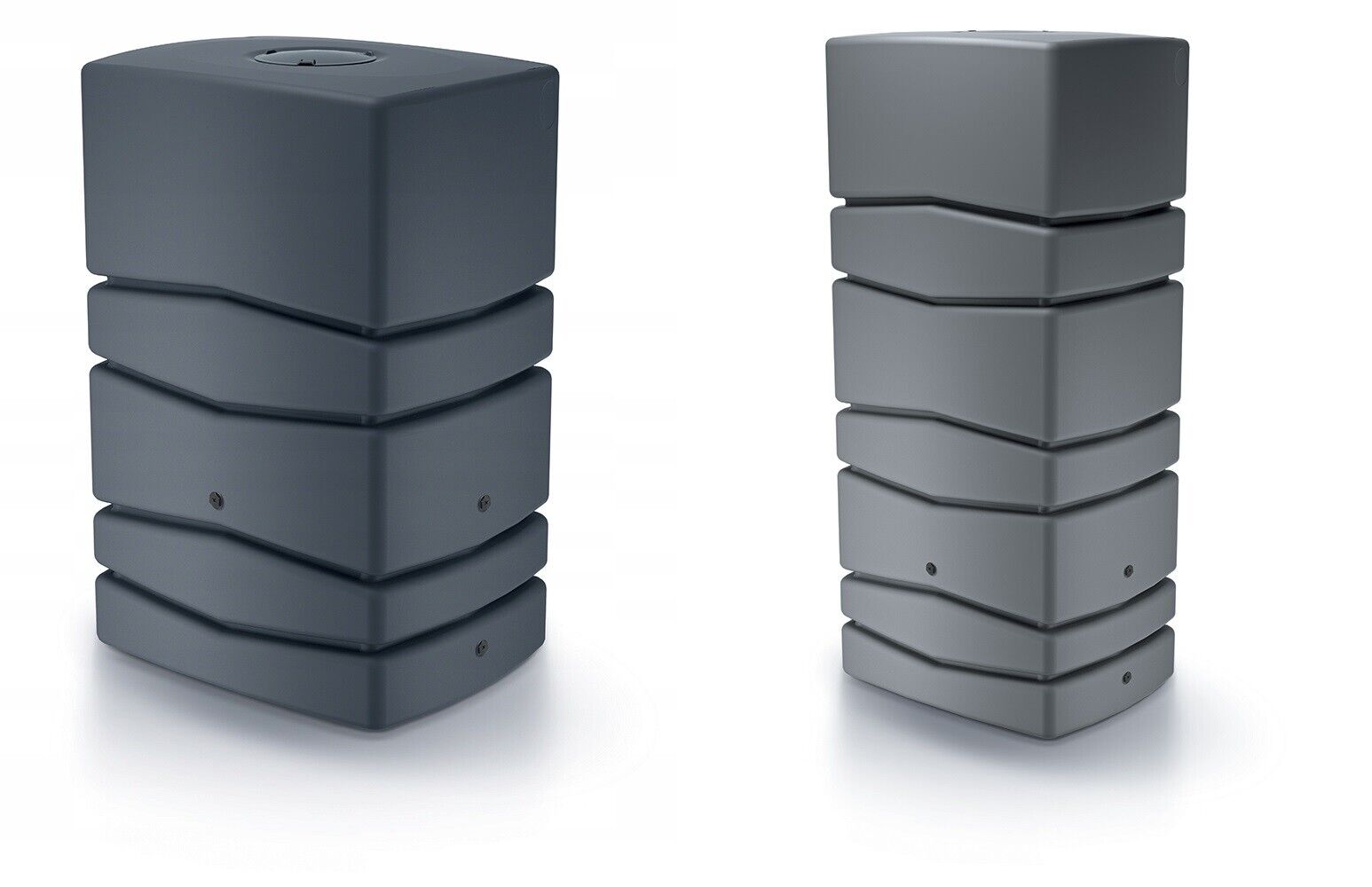 Garden Large Round Plastic Water Butt Set Inc Connection kit 350 450 650 litres
The modernist shape of the Aqua Tower rainwater tank will successfully fit into the modern architecture of the house. This water container is not only a water supply for plants on the plot, but is also a decoration of the garden. The tank is equipped with a top opening with a lid and four threaded holes for a tap or a quick-connector for mounting a garden hose.
Tank dimensions:
Capacity: 350L
Depth: 38cm
Width: 77.5 cm
Height: 135cm
capacity: 450 l
height: 115cm
length: 77.5cm
width: 57.3cm
Capacity – 650 l
Width – 77.5 cm
Depth – 57.3 cm
Height – 165 cm.
Connection kit, 13 pieces
3/4″ male thread
Rainwater supply and drainage system collected in the tank.
The set is enriched with an external filter that filters the water entering the tank.
Complete and universal set, simple construction ensures quick assembly.
The composition of the connection set, 13-piece ICANS7:
tap,
hose connector
quick coupler connector,
hose spout,
spout handle,
hose (water gauge),
holesaw,
catcher connections,
reducer,
reducer,
catcher,
external filter,
black collector hose
Connector color black
Cream Chargers & Catering Supplies
Decorative Stones & Garden Supplies