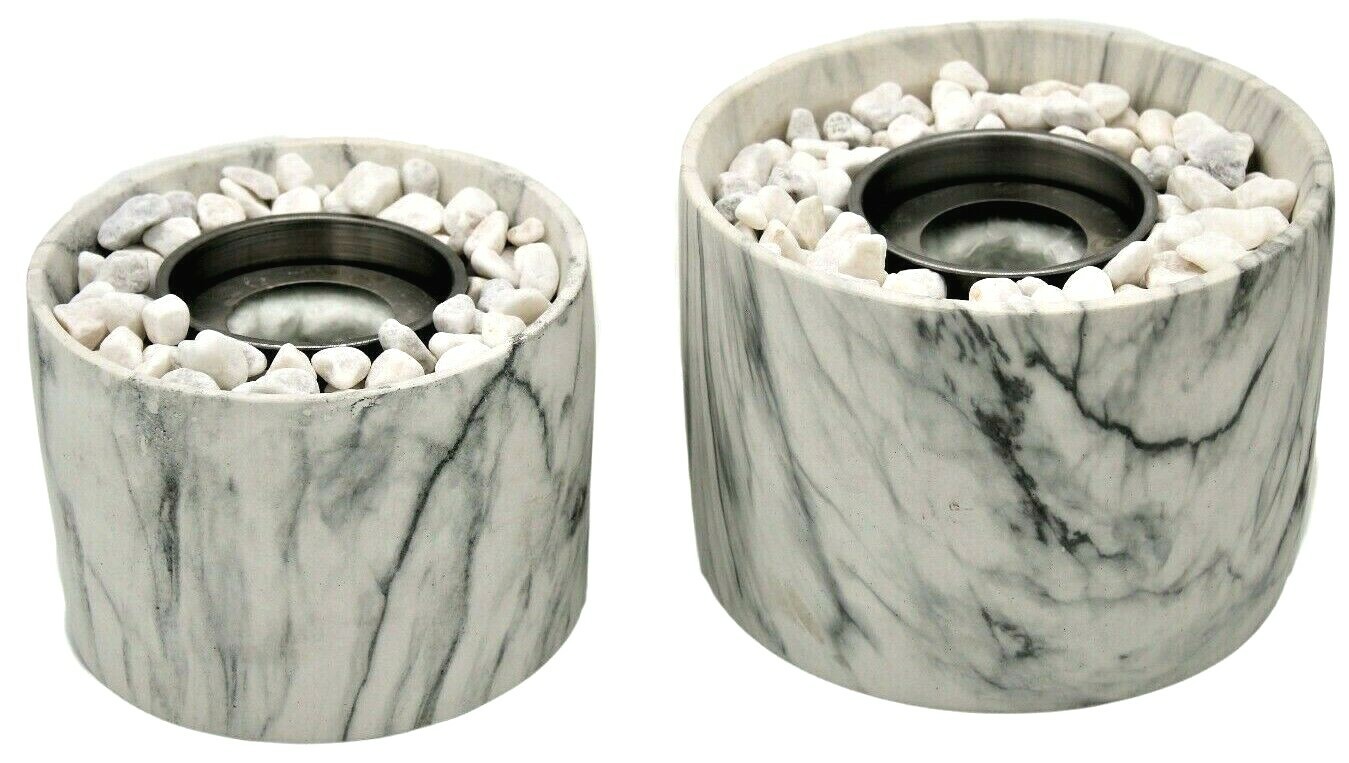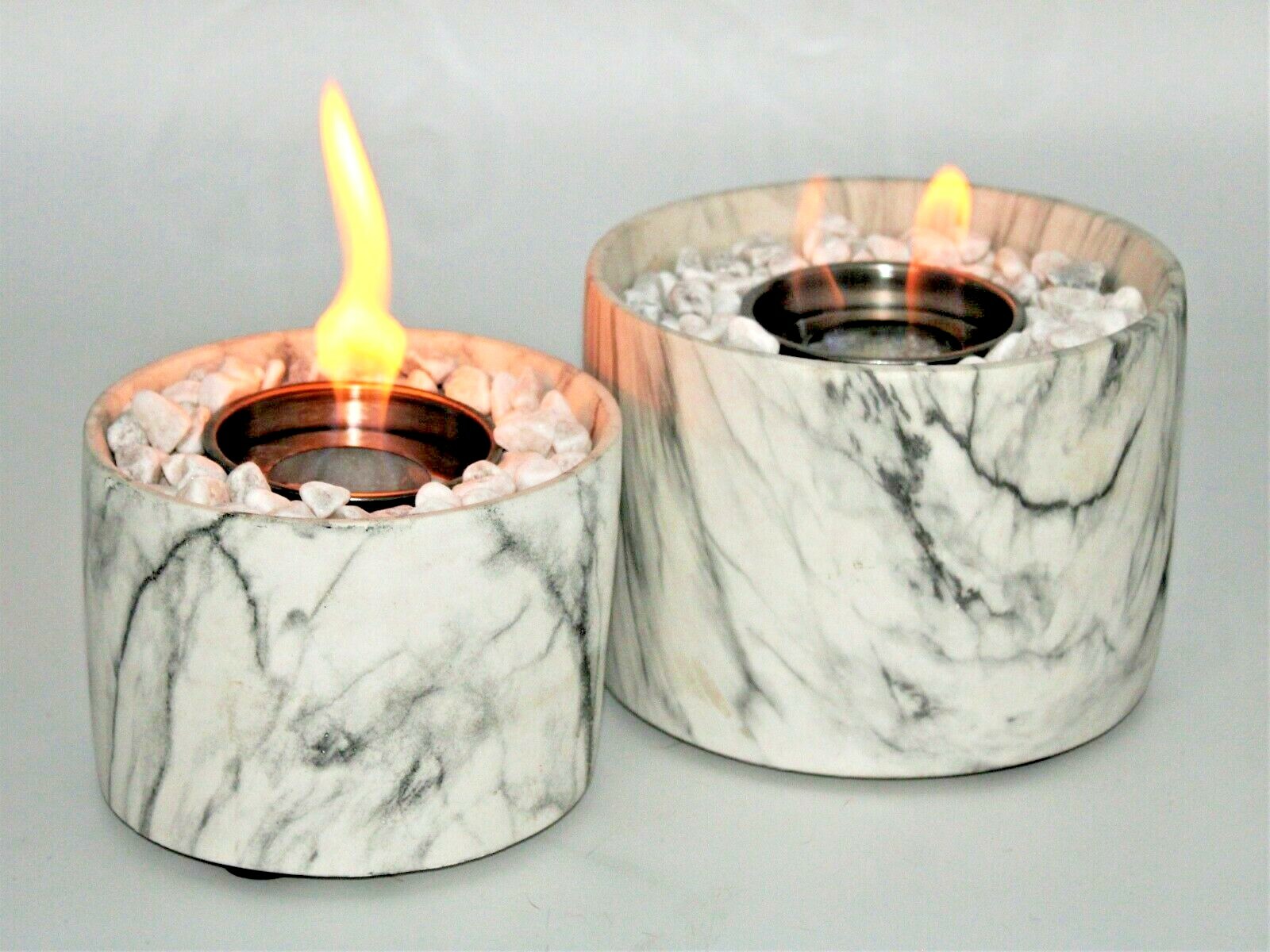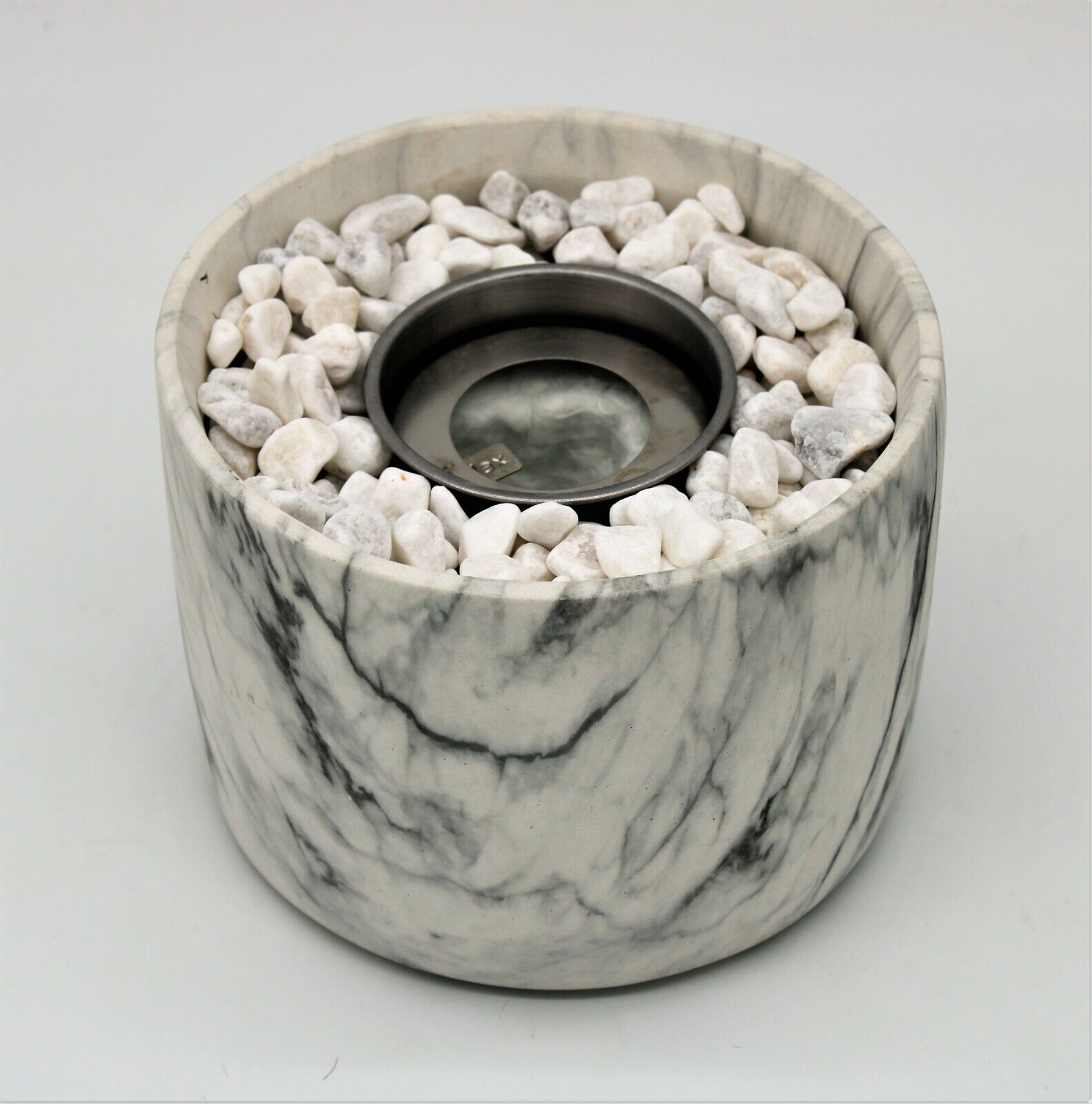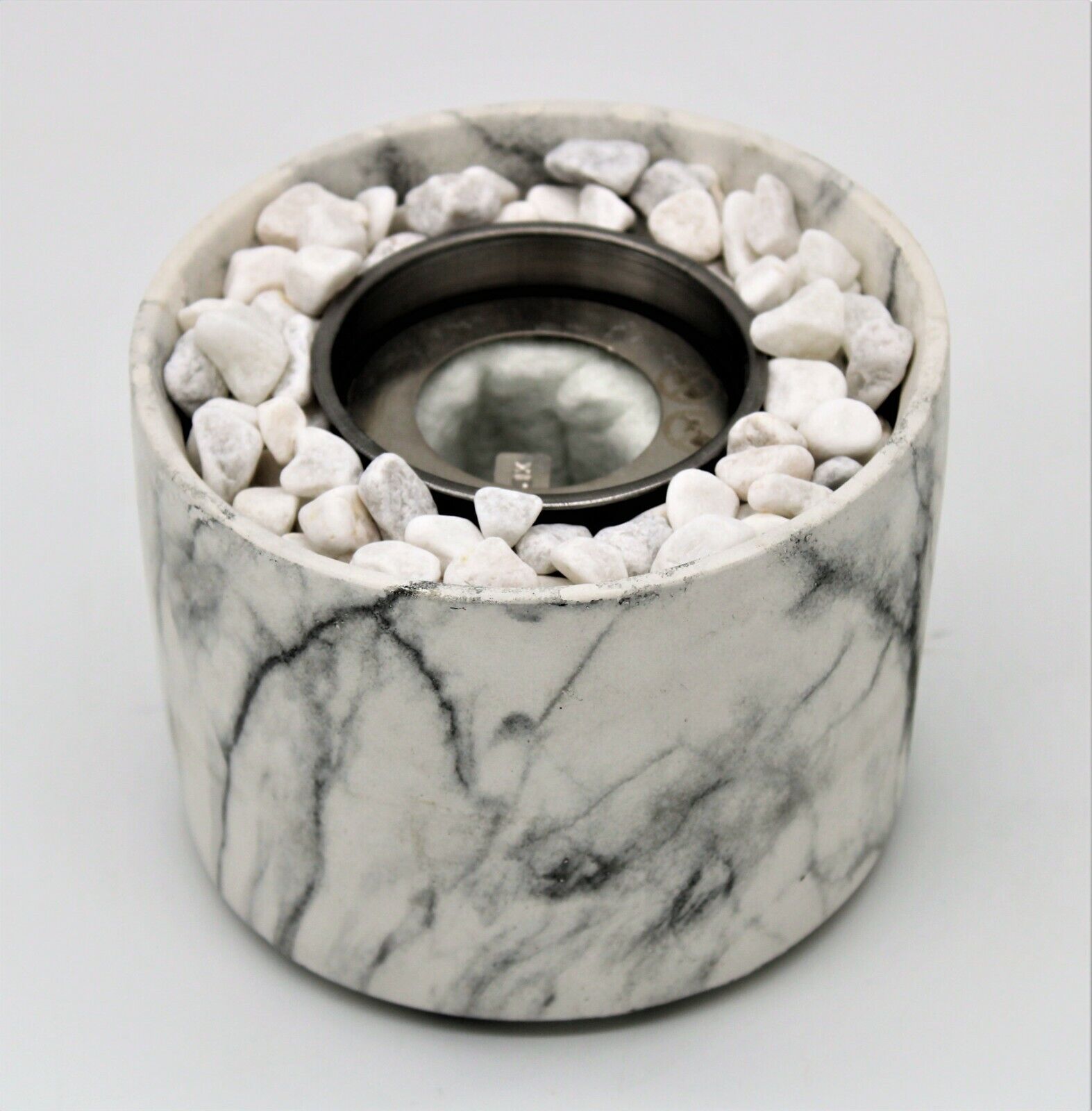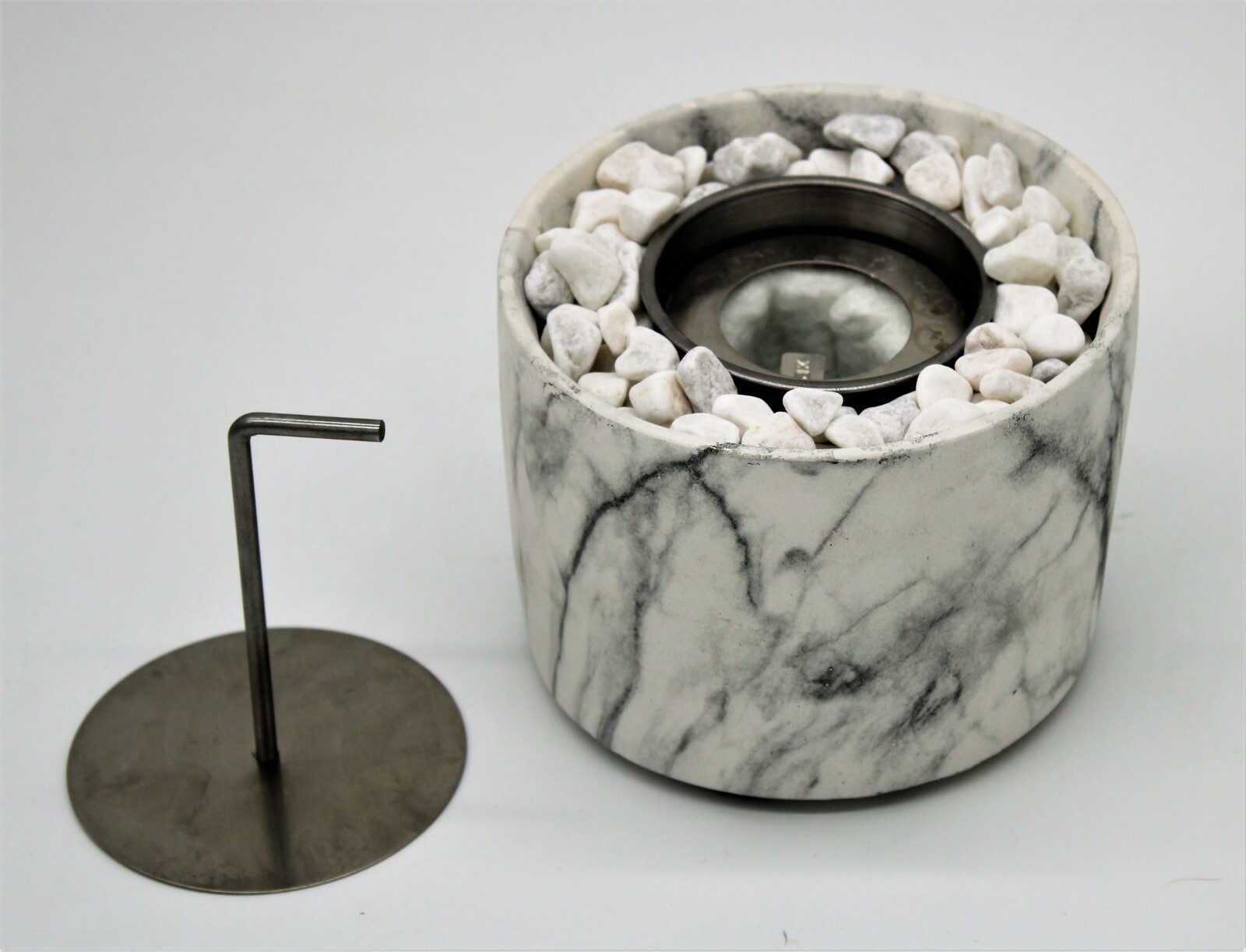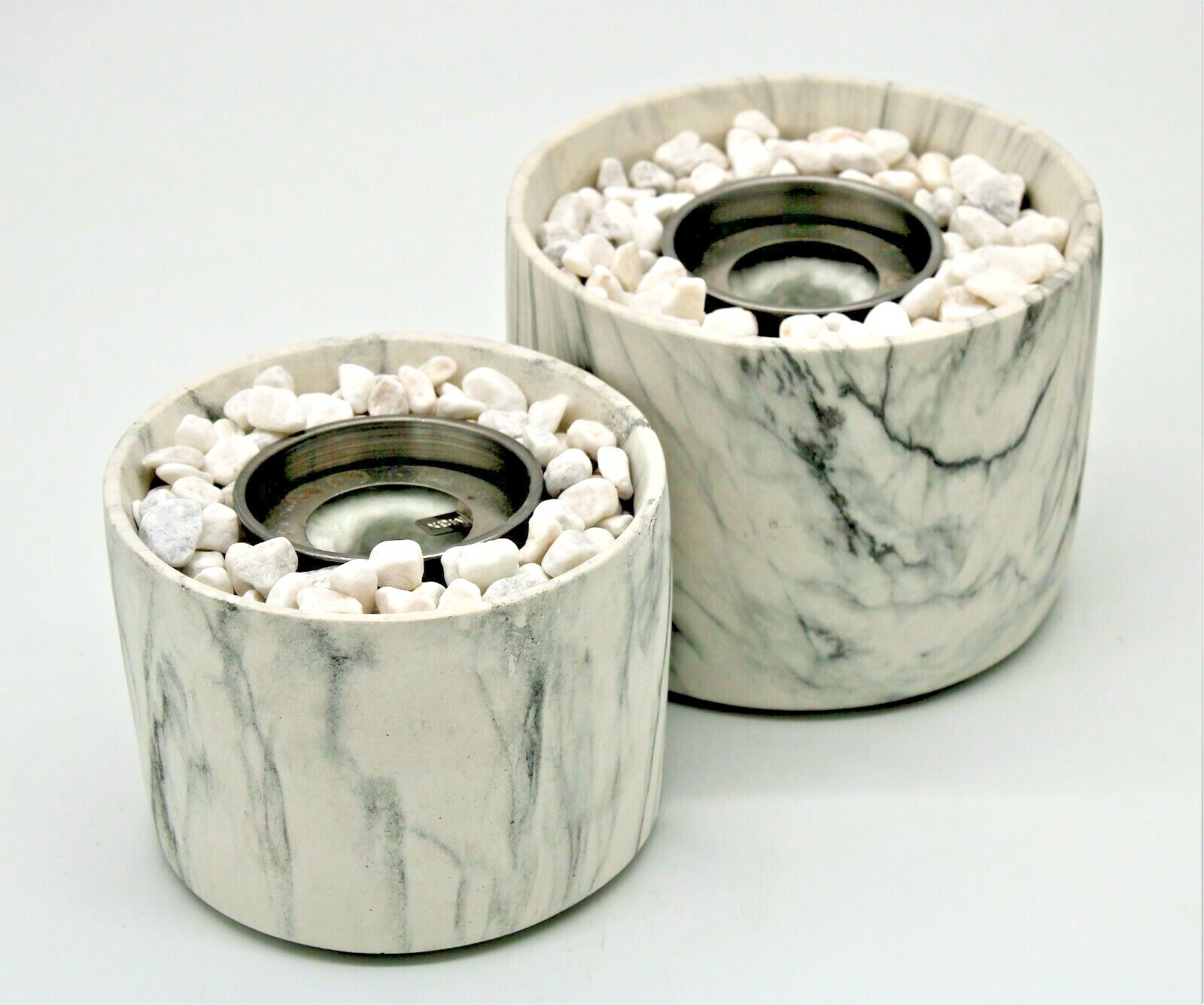 Bio Ethanol Fireplace Tabletop Marble Effect Burner Fire Pit Bowl Pot Round
Please use link below to order bioethanol fuel recommended to use with this fireplace:
Bioethanol fireplace to be used with bioethanol fuel
SIZE
Large Marble burner:
Height 110mm (11cm/4.33 inch)
Diameter of the bowl 153mm (15.3cm/6 inch)
Small Marble burner:
Height 9mm (9cm/3.5 inch)
Diameter of the bowl 137mm (13.2cm/5.2 inch)
Burners are white with grey marble effect.
BURNER
SIze of burner: Marble Large and small include 100ml size burner. Bio ethanol fuel is used and will burn for approximately 1.5 hours. Please make sure you refill the burner after it has cooled down.
Burner includes ceramic wool, this stays in the burner, it helps the fire spread evenly make it look better.
SET includes stones and fire extinguisher as per pictures
High-quality table top fireplace

In autumn/winter, ideal for indoor applications for a beautiful living environment with a romantic, warm atmosphere. Suitable for living room, dining room, bathroom etc.

In spring/summer ideal for outdoor applications such as patio, balcony, loggia, garden, garden shed, party hut etc.

Clean and residue, no fumes, no smells, no soot, no ash! Can also be used with a large candle/as a candle holder
Please make yourself familiar with points below:
(UK)
Operating and Safety Instructions